We are a Master Distributor
The Filter Shop is a Master Distributor and has access to a full line of HVAC filters, paint, spray booth, industrial finishing, metal washable, bag filters, high efficiency, HEPA filters, water filters, oil mist filters, dust collection, filter housings, air scrubbers, and cottonwood intake screens.
Agriculture • Liquid • Ethanol • Paint • HVAC • Dust • Cottonwood • Gun Ranges • Healthcare
Let us make the difference!
The Filter Shop opened it's doors in the summer of 2004. We are a Christian based business with one purpose – to provide the highest level of customer service while addressing commercial and residential air filter needs.
The Filter Shop is located in Omaha, Nebraska and was created because of the need in the Nebraska and Iowa market for a distributor of high quality filter products at competitive pricing and with Superior Customer Service!
A high volume sales distributor that buys at the best cost offered by the manufacturer.
A distributor you can trust to solve your application problems with solutions that are economical and fundamentally sound.
A high volume inventory distributor that is able to ship most orders immediately from stock.
A distributor that:

puts a highly trained sales force in the field
has custom converting capabilities
has service professionals in the field
has an outstanding reputation
represents a wide range of manufacturers
is able to sell to smaller distributors
We will provide our customers with high quality products and services at a competitive value and deliver them on time! We are going to create a positive environment for our employees, set expectations and empower them to be the best they can be!
As part of our core belief system and the desire to impact the Christian community in a positive way, we are offering churches a discount on filtration products. We believe this is a win-win for The Filter Shop and for our community.
"To give our customers "Raving Fan" customer service and provide them with the highest quality products available. One at a time!"
The Filter Shop has access to multiple manufacturers and is a stocking distributor! We have access to a full-line of air filtration products, for even the most specialized application.  We would be happy to evaluate your air filtration needs and recommend the best products for your specific environment.  If you are comfortable with your current application, we would appreciate showing you a product and pricing list as a comparison.
The Filter Shop Proudly conforms to NAFA – Code of Ethics
The Filter Shop is a Christian based business serving Nebraska, Iowa and South Dakota. Our goal is to provide the highest level of customer service while addressing commercial, industrial and residential air filtration needs. We also strive to integrate our faith in the way we manage our business. Meet the team that brings that vision to life.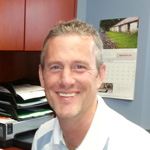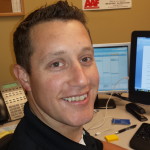 Iowa Territory Rep (CAFS)
Service / Install Manager
(CAFS,NCT)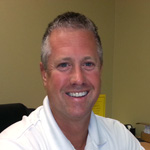 Iowa Branch Manager (CAFS)
Customer Service Specialist (NCT)
Our Affiliates & Organizations
We are proud to be active members of the following local organizations: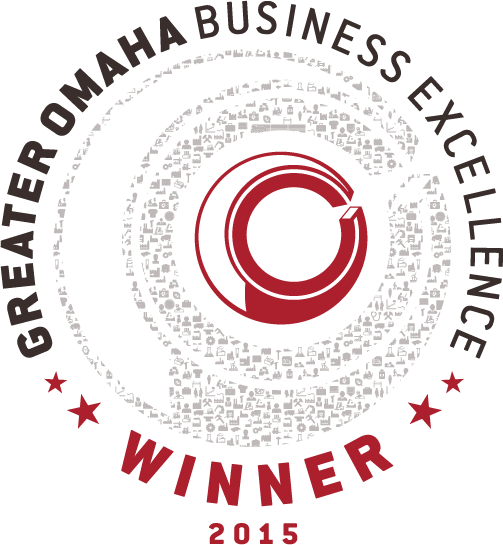 Greater Omaha Business Excellence Award Winner
Excellence is a way of life in Greater Omaha – earned not given – and it should be celebrated! This award is given to companies who dedicate themselves to excellence and help make Greater Omaha a vibrant place to do business, work and live. The Greater Omaha Chamber recognizes and celebrates this group of people and businesses through the 2015 Greater Omaha Business Excellence Awards. Congratulations to The Filter Shop!

First National Bank Salutes Omaha Businesses
Business Spotlight (click here or logo above to read story)
To show our support of and investment in our local community, First National Bank is "shining a spotlight" on our business customers in the Omaha World Herald. We appreciate the opportunity to be a part of our customers' journeys and successes and want to share their stories with you.

Small Business of the Year Finalist!
As one of the winners of the Greater Omaha Chamber of Commerce Small Businesses of the Month in 2013, The Filter Shop is proud to have been nominated as 1 of 3 finalists for the Small Business of the Year!
September Small Business of the Month
As one of the winners of the Greater Omaha Chamber of Commerce Small Businesses of the Month in 2013, The Filter Shop is proud to have been nominated as 1 of 3 finalists for the Small Business of the Year!
November Small Business of the Month
The Filter Shop, a niche sales and service operation specializing in a wide range of filtration and filtration-related products, is the November 2011 Small Business of the Month.
Excellence in Business Recipient — 1 of only 25
The Filter Shop is proud to have received the EXCELLENCE IN BUSINESS AWARD for 2010. This award recognizes outstanding companies with an operating history of at least five years, positive revenue and payroll growth over the last three years, and demonstrates excellence in business practices.

BBB Integrity Award Winner
Bronze Award of Merit for 2010
The Filter Shop is honored to be the Winner of the BBB 2010 Bronze Award of Merit for significant commitment to the ethical business practices!
The BBB Integrity Awards recognize companies that go above and beyond in serving their customers and communities. Unlike other awards, the BBB Integrity Awards focus on demonstrated ethical business practices, rather than a company's growth, profitability or popularity. Independent panels of judges from the business and academic communities select the award winners.
Since 1995 the Better Business Bureau has presented the prestigious BBB Integrity Awards to recognize those firms whose business practices and related activities exemplify the BBB's mission and principles which include honesty, commitment and accountability.

Midlands Business Journal
40 under 40
Ryan Dahlgaard credits a team of people, who believe in the mission he has pitched to them, to The Filter Shop's fast growth in three years: Every year its footprint has expanded – from an 800 square foot space in 2005, to a 2,000 square foot space in 2006, to its current (2008) 6,000 square foot facility at 8811 J St.